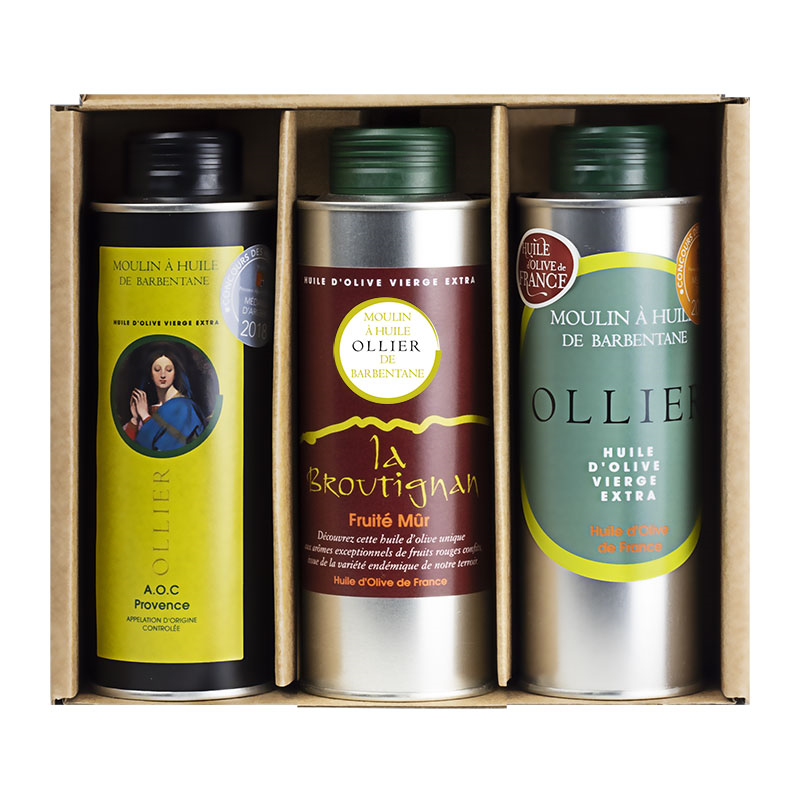 Sets
A BOX COMPOSED BY 3 DIFFERENT OILS ; AOC PROVENCE, HUILE DE FRANDE AND BROUTIGNAN (SYMBOL OF THE MONTAGNETTE OF BARBENTANE)

A BOX COMPOSED BY 3 DIFFERENT OILS : AOC PROVENCE, HUILE DE FRANCE AND CÉDRAT.
Ollier oils are French olive oils produced at the Barbentane Oil Mill. There are several varieties of Ollier olive oils and each one has a particular texture and aromatic palette. To allow you to enjoy each of these flavors, the Moulin de Barbentane offers boxes of these oils.
The Broutignan box
The Broutignan set is composed of three different types of olive oils from Provence. They are all extra virgin, sweet and delicious oils. You have the AOC de Provence, the France Ollier olive oil and the Broutignan. The AOC de Provence is a PDO certified olive oil. It has a fine, non-greasy texture and flavors of arugula, almond leaves and tomatoes. The Ollier olive oil has a light golden color and presents herbaceous aromas of fresh hay artichokes and almond. Broutignan is made from a variety of olives that bear the same name. These olives grow only in the mountains around Barbentane. The Broutigan olive oil is a ripe fruitiness that offers a fragrance of red fruits, tapenade and black currant.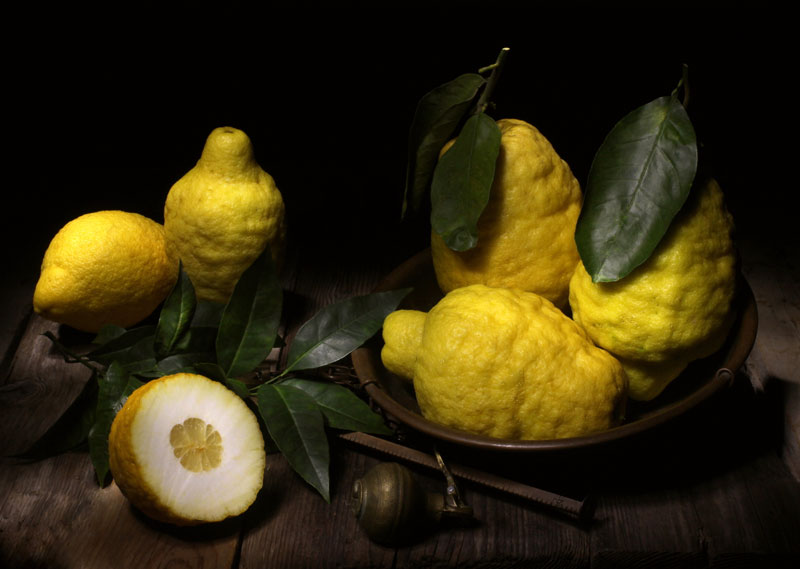 The CCedrat box
The Cedrat boxed set also contains three olive oils from Provence. In this package, the Broutignan is replaced by the Cédrat. This is a delicious olive oil that offers lemony notes and tastes of grapefruit, mandarin and lemon.
All these olive oils from Provence are of excellent quality. Most of them have been awarded medals at the Concours Général de Paris. They can be used in all your culinary preparations. You can use them to decorate your pasta, your sauces, your salads, your tapenades... To season your dishes, your white meats and raw or cooked fish, the citron is the perfect ingredient. Our olive oils can also be used as cooking oil, because they resist well to heat.