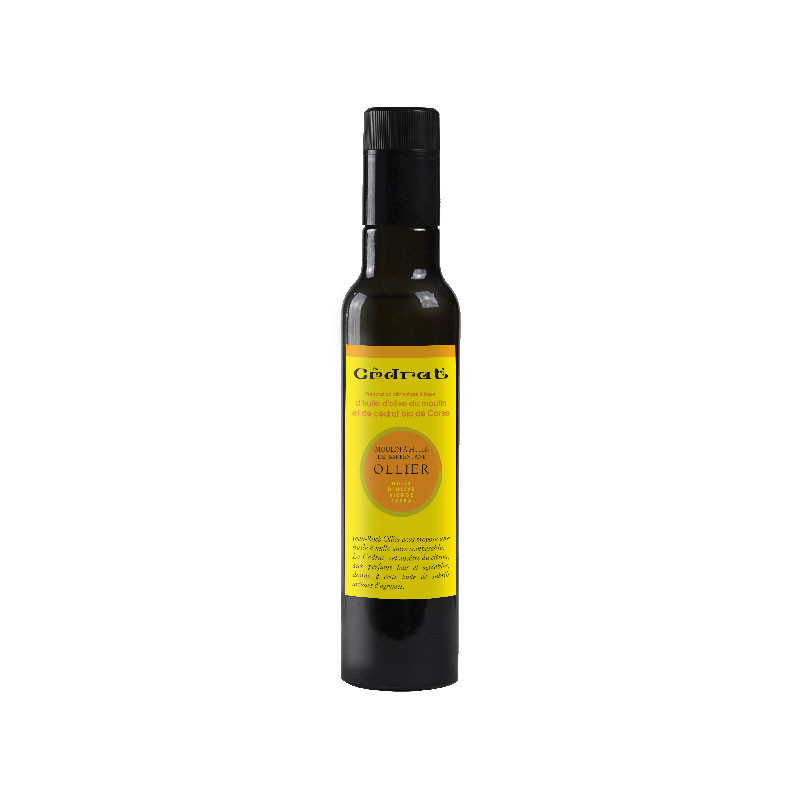 Flavoured oils
The cedrat is an old variety of Corsican lemon. At the Moulin de Barbentane, we use it to produce a type of olive oil. It is called Corsican cedrat olive oil. It has beautiful aromas and a texture that invites you to taste it.
The characteristics of the olive oil with cedrat of Corsica
The olive oil flavored with cedrat of Corsica is part of the special vintages of our mill. It is an olive oil from France produced with different varieties of olives and citrus fruits from Corsica. This extra virgin oil is a real fruit juice that offers a unique and exquisite taste and aroma. When you open the bottle of Cédrat, you will experience delicious lemony notes. This is complemented by its fine texture and the aromatic palette of citrus fruits that it offers in the mouth. Corsican Citron olive oil is sweet, delicious and has many flavors. There is lemon, mandarin and grapefruit. It is this mixture of tastes of different citrus fruits that gives the cedrat its particularity.
This olive oil will be perfect for seasoning your white meats and your raw or cooked fish. You can also use it in salads of fennel, chickpeas, spicy dishes, pasta or sardine rillettes. Citron olive oil can also be used in the preparation of sauces, vegetable soups, spreads, creams... Citron is therefore one of the essential ingredients to have in your kitchen. It can be used in any dish. Moreover, the freshness and the aromas of citrus fruits bring a particular touch to your dishes. Our Corsican cedrat olive oil is preserved in bottles and cans of 25 cl and 50 cl.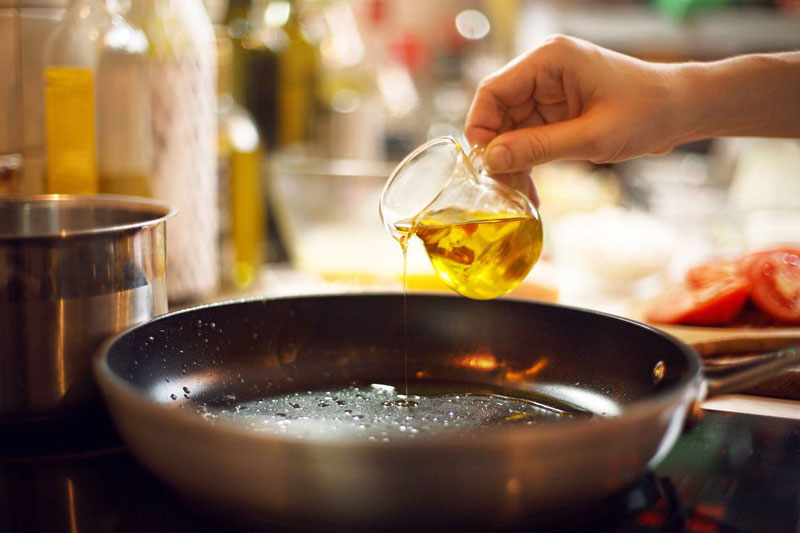 The production of the Corsican cedrat olive oil
To produce the cedrat, we grind simultaneously the olives and the fresh citrus fruits. The citrus fruits we use come from Corsica and are harvested when they reach maturity. At this stage of their evolution, they have relatively strong lemon aromas that they transmit to the olive oil. This is what allows us to have a product so rich in taste and flavor. For the extraction, we use an old Provencal technique. We first proceed to a crushing and kneading of the olives and cedrat to make a paste. Then there is the pressing stage which consists in removing the oil. Finally, we separate the oil and water by decanting or centrifuging.
The extraction is done cold. The transformation of the olives and citrus fruits follows a mechanical process without external intervention. This is possible thanks to the modern extraction line that our mill uses. It allows us to control the elaboration process of our olive oils and to have quality products. Besides the cedrat, we also produce other olive oils of Provence with exceptional taste and flavors. You have the AOC of Provence which benefits from the AOP sign, the Broutignan which is elaborated with olives that bear the same name. We also have organic olive oils. All these products have been recognized for their exceptional quality and some of them have even been awarded medals.