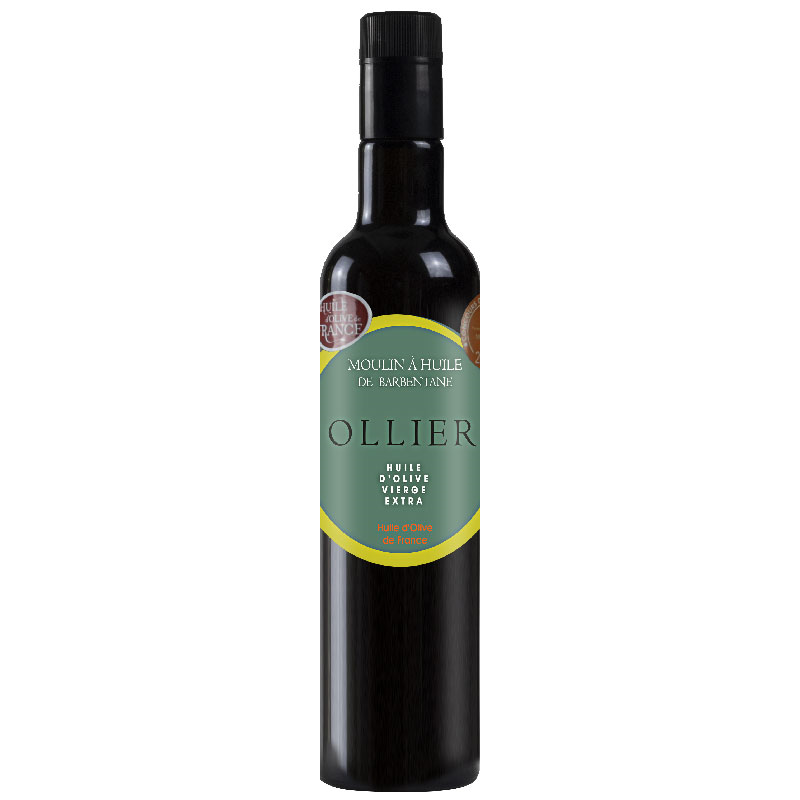 Ollier oil
Ollier olive oil is virgin and received the silver medal at the Concours Général de Paris in 2019. It is made by the Moulin de Barbentane which offers you the best olive oils and high quality products.
Presentation of the Ollier olive oil from the Moulin de Barbentane
Ollier olive oil from the Barbentane Mill is made in the Bouches du Rhône region of Provence. It is sold in bottles and cans bearing the label "Huile d'origine de France". It is delicious and presents beautiful herbaceous aromas, fresh hay, artichokes and almond. It also offers a sweet bitterness in the mouth. This specific texture gets longer with time and becomes smoother.
Ollier du Moulin de Barbentane olive oil has a clear, clean and slightly golden color. Even before opening the bottle to discover its notes and texture, its visual appeal invites you to taste it. It ismade with different varieties of olives. You have the Salonenque, the Verdale, the Aglandau, the Grossane and the Picholine. These are the olives that give our olive oil of Provence its unique taste and texture. Its production follows very old mechanical techniques. It is the perfect ingredient to season your vegetable soups, your green salads... It can also be used as cooking oil. It resists well to heat and will allow you to grill or fry your fish and meat.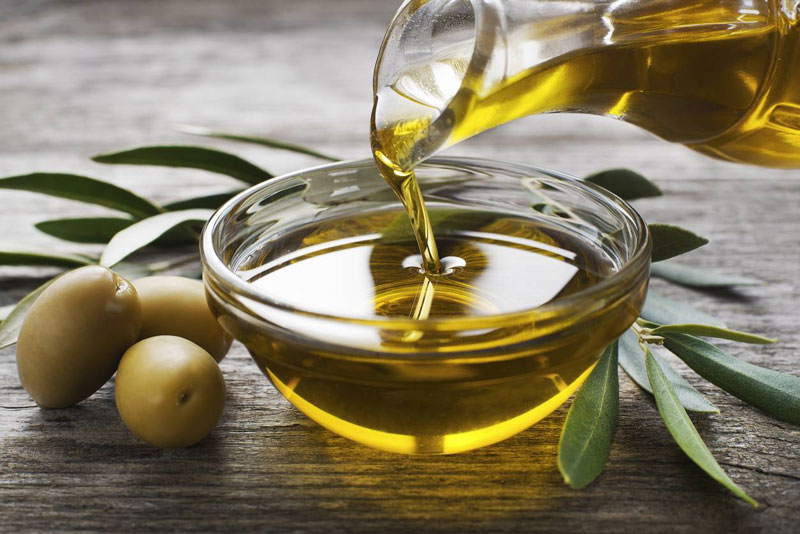 Ollier olive oil from Moulin de Barbentane, a green fruity oil
Our Ollier olive oil is a green fruity. This means that the olives used for its production are harvested just before their full maturity. The harvesting is done when the fruit begins to turn from green to purple. This is what gives Ollier du Moulin de Barbentane oil its green color and its slight bitterness. These fruits are also rich in polyphenols, which makes it possible to have a healthy olive oil.
Presentation of the Moulin de Barbentane
The Moulin de Barbentane is located between Avignon and Saint-Rémy-de-Provence. In the store of the establishment, you will find different types of olive oils from Provence. They are of good quality and their production follows ancestral mechanical techniques that are specific to the region. Besides the Ollier oil, we also offer the AOC Provence which benefits from the Protected Designation of Origin (PDO). Our establishment is a member of AFIDOL and has been awarded several times for its AOC de Provence.
You will also find in our store special vintages such as Broutignan, the oil with Corsican citron ... The Mill of Barbentane manufactures and markets olive oils and derivatives since 2009. The establishment was set up by Jean-Roch Ollier who is a Master miller. He has received training in olive production. Based on the information and knowledge received, he then relaunched the manufacture of this product in the town. You can visit our store from Tuesday to Saturday from 9am to 12pm and from 2pm to 6pm. On Mondays and Sundays, the Moulin de Barbentane is closed.