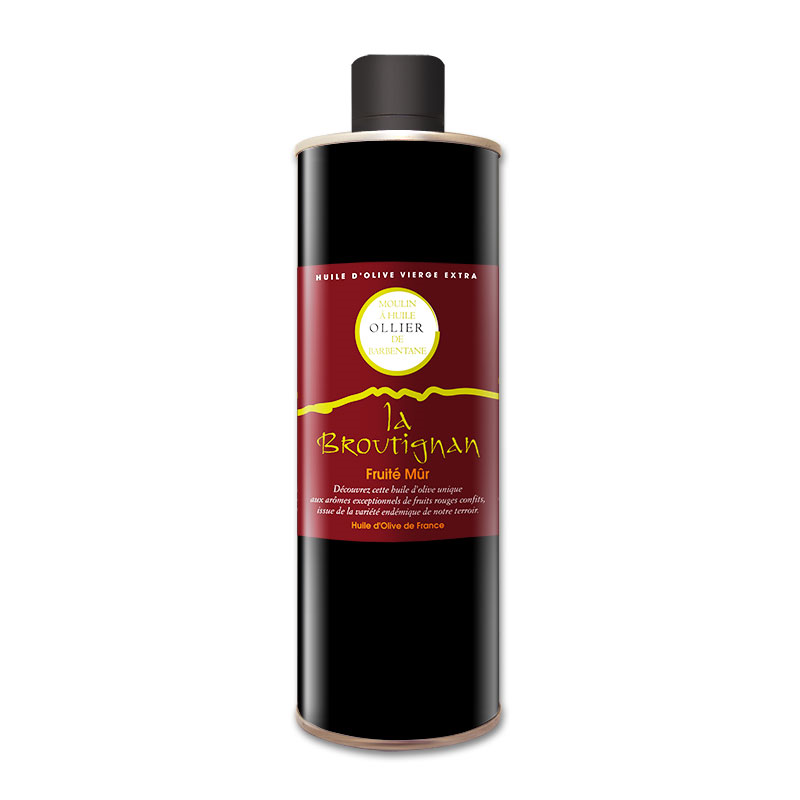 La Broutignan
Broutignan is a Provençal olive oil that is produced only at the Barbentane Oil Mill. It is one of the special vintages of our mill and is made from a single variety of olive. This olive oil has an exquisite taste, texture and fragrance.
Presentation of Broutignan olive oil
Broutignan is an olive oil from France that was awarded the silver medal in 2016 at the Concours Général de Paris. It is an extra virgin oil that is soft in the mouth and surprises with its powerful aromas. It has a pale green color that tends a little towards yellow and a smooth texture. Its characteristics come from the variety of olives used to produce it. Broutignan olive oil is sold in 25 cl, 50 cl and 75 cl bottles and cans. You can use it in your mixed salads, spicy Mediterranean dishes, pastries and shellfish. Its taste, texture and fruity notes will give a special flavor to these different preparations.
Broutignan, a ripe fruity olive oil from France
Broutignan olive oil from Provence is a ripe fruity oil. This means that its flavors are round, not too fiery and not too bitter in the mouth. Ripe fruity olive oils generally have red, yellow, almond or lime scents. These delicious notes are obtained thanks to the olives used in their production. Broutignan Provence olive oil is made from olives grown on an olive tree that bears the same name.
It is an old and robust variety of olive tree that grows only in the Montagnettes surrounding Barbentane. This local plant produces olives that have a blackcurrant, red fruit and tapenade aroma. These fruits are picked in December when they are overripe. At this time of the year, the olives are black, crumpled and have a plum color. However, this is when they are at their best, and their processing results in a very high quality Broutignan olive oil.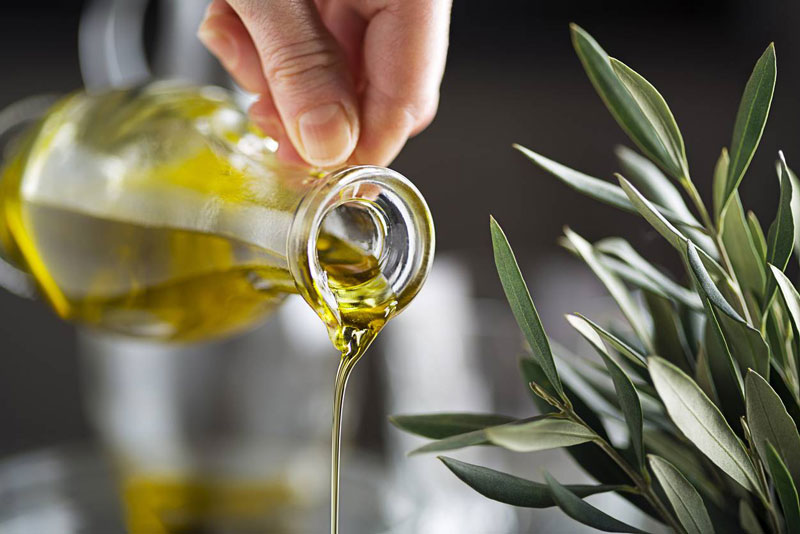 The production of Broutignan olive oil, a tradition revisited
The production of Broutignan olive oil follows a revisited Provencal technique. A modern extraction line has been added to the oil production process. This allows for better control during the operation. This process was set up by Jean-Roch Ollier, the Master Mill Maker who created the Barbentane Oil Mill. He is passionate about this field and has been trained in olive oil production.
During his studies, he was very interested in the mills of the Baux-de-Provence valley and the region. He is therefore familiar with the local tradition of olive oil production in Provence. Apart from the technical equipment that has evolved, Jean-Roch Ollier still uses mechanical operations to extract the olive oil. This avoids the use of chemicals. This very old technique is used to make all the olive oils of Provence produced at the Moulin de Barbentane. Each one has its own specificity and most of them have been awarded several times for their quality. You have for example the AOC of Provence, the citron oil of Corsica, the organic olive oils... Besides the olive oil of Provence, the Moulin de Barbentane also manufactures refined olive-based cosmetics.