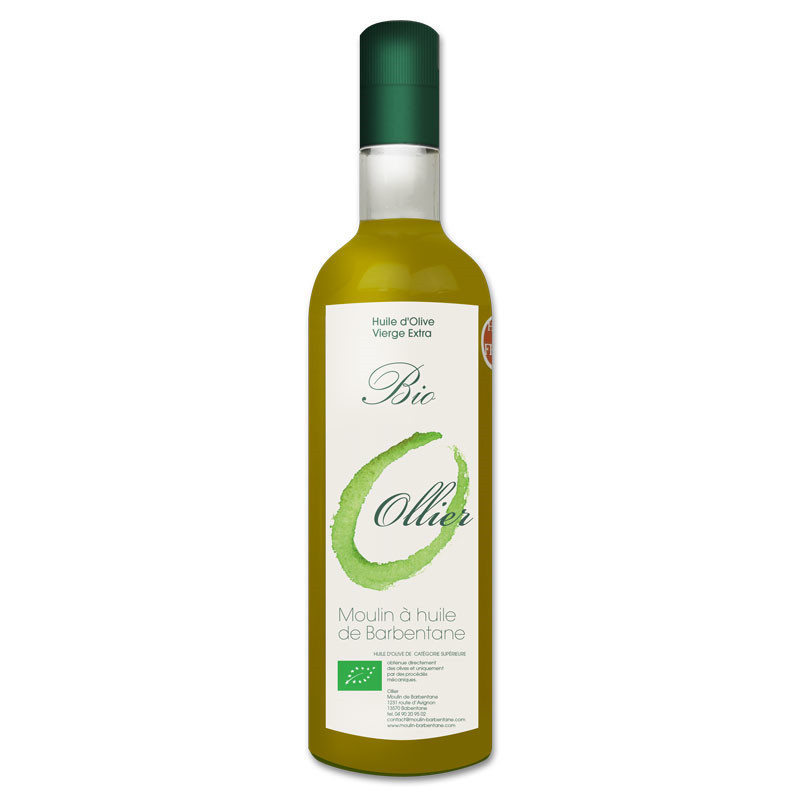 Organic oils
The Ollier organic oil is an olive oil from Provence made by the Moulin de Barbentane. It is 100% natural and of excellent quality. In our store, you will find both neutral and flavored Ollier organic oils.
The neutral organic olive oil
Ollier organic neutral olive oil is an oil from France made from 100% natural olives. They are of high quality and are harvested in Provence. The different stages of production follow a natural and mechanical process. The organic olive oil from Provence produced at the Moulin de Barbentane is also an oil of character. It is a superior grade of ripe fruit that offers an exquisite taste and aroma.
We use the best varieties of organic olives from Provence to offer you a natural olive oil rich in flavor. These different fruits give our natural olive oil herbaceous notes, almond and a round and creamy texture.
Ollier organic olive oil from the Moulin de Barbentane also offers a fresh sensation in the mouth. It is therefore perfect to taste and can accompany any type of meal. You can for example use it in your salads, your steamed vegetables or even as a cooking oil. It supports well the heat and will allow you to make a success of your grills like a chef... Our neutral organic olive oil is preserved in bottles and cans of 5 cl, 1 liter and 3 liters.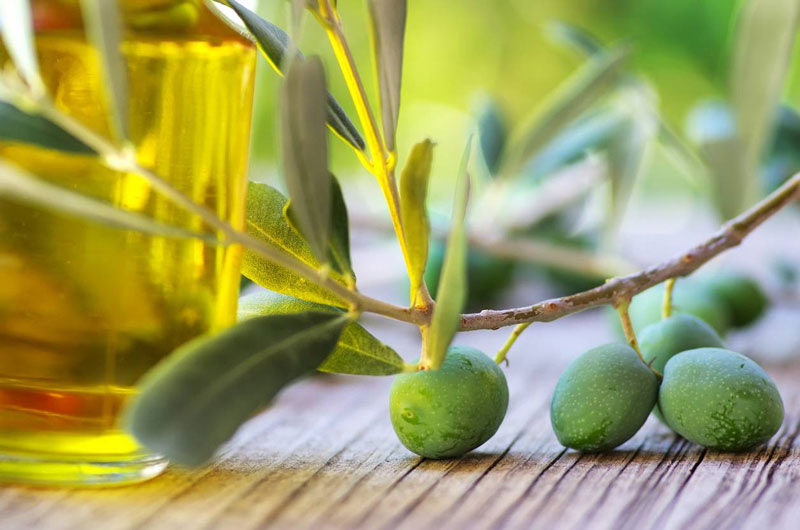 Flavored organic olive oil
Le Moulin de Barbentane also produces flavored organic olive oil. Herbs are added to the preparation to give a particular flavor and note to the organic olive oil. You will find in the Moulin de Barbentane store two types of flavored organic olive oils from Provence. There are :
• organic olive oil with fresh wild thyme, • organic olive oil with fresh wild rosemary.
In addition to the olives that are 100% natural, the herbs used are also organic. The olives used in the production of these organic olive oils with herbs are harvested on the Grande Draille estate in Saint-Rémy-de-Provence. The fruits are then sent to our mill where they are pressed. Our flavored organic olive oil from Provence will enhance your salads and your grilled or baked meats. You can also put it on fresh cheese, pasta, mashed potatoes, steamed potatoes... The flavored organic olive oil of Provence that we propose is only available in a 25 cl can.
The Mill of Barbentane
Le Moulin de Barbentane is an establishment specialized in the production of olive oil from Provence. Besides the organic olive oil, you will find here the AOC of Provence which benefits from the AOP sign. There is also the olive oil Broutignan, the oil with citron of Corsica... All these products are elaborated with fruits harvested in Provence and on the area of naming AOC Provence.
In addition, the production follows old Provencal techniques that have been slightly revisited. No changes have been made except for the extraction chain which has become modern. This allows us to have a perfect control of the process of elaboration of our olive oil of Provence. All the products of our mill are recognized for their quality. Most of them have received the silver medal at the general competition in Paris in 2016 and 2018.